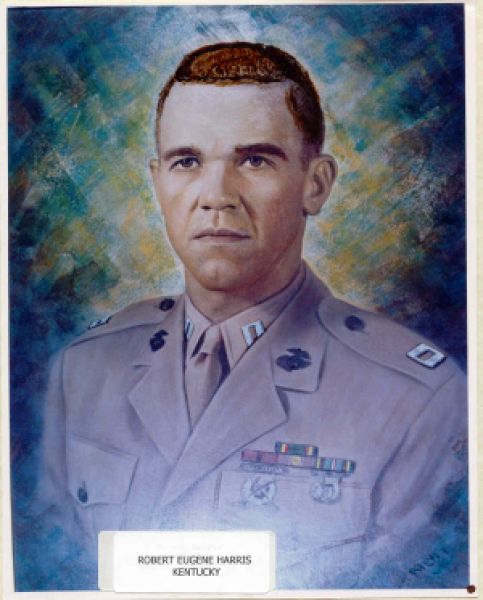 Robert
Eugene
Harris
U. S. Marine Corps
Marine Captain Harris was a member of the 1st Battalion, 4th Marines, 3rd Marine Division with Bravo Company. He was the son of Lorraine Harris of Russell, Kentucky and was married to Jeannie Harris. Captain Harris was born on October 23,1934 and was killed in action on May 22, 1968 in Quang Tri Province, South Vietnam when Bravo Company was attacked in an ambush in Con Thien.
At the time of the ambush Captain Harris had already received transfer orders to Little Creek, Virginia. He informed his officers and staff NCOs that he would be staying for the operation to observe the new Commanding Officer in the field. He would not turn over command to the younger officer until he had done so.
At the time of his death, Captain Harris was 33 years old.
Respectfully,
David Westphall Veterans Foundation
Board of Directors and Memorial Staff