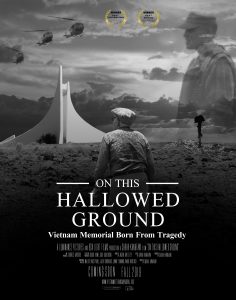 ON THIS HALLOWED GROUND: Vietnam Memorial Born From Tragedy
created and produced by Luminance Pictures and Box Light Films
In the fury of battle, ideology and good intentions meet the harsh reality of survival and politics. Young lives are cut short by the edge of a bayonet or the pull of a trigger, and the aftermath is filled with the broken hearts of those who loved them. Such was the case for Victor "Doc" Westphall and his wife, Jeanne, when they were told by the Marine Corps that their son, Lt. David Westphall, had died in an ambush at Con Thien in Quang Tri Province, South Vietnam. The crushing news left them with an unavoidable question that haunts millions who have lost loved ones in the tragedy of War: "What do we do now?"
For Doc and Jeanne, their response was to honor the only thing that is worthy of honor in fatal conflict—the sons and daughters, mothers and fathers who fought and bled when their country called. Their response became a battle of its own. Through financial struggles, political controversy, and a broken spirit, they succeeded in building a place to heal the brokenhearted and honor their boy. This is the story of the Peace and Brotherhood Chapel in Angel Fire, New Mexico, which has become a place revered by veterans and their families from both sides of the conflict. And which now stands as a beacon calling all wounded hearts to heal and giving honor to them all.
LICENSING: Educational or Non-Profit organizations can learn about licensing for streaming or public screenings here: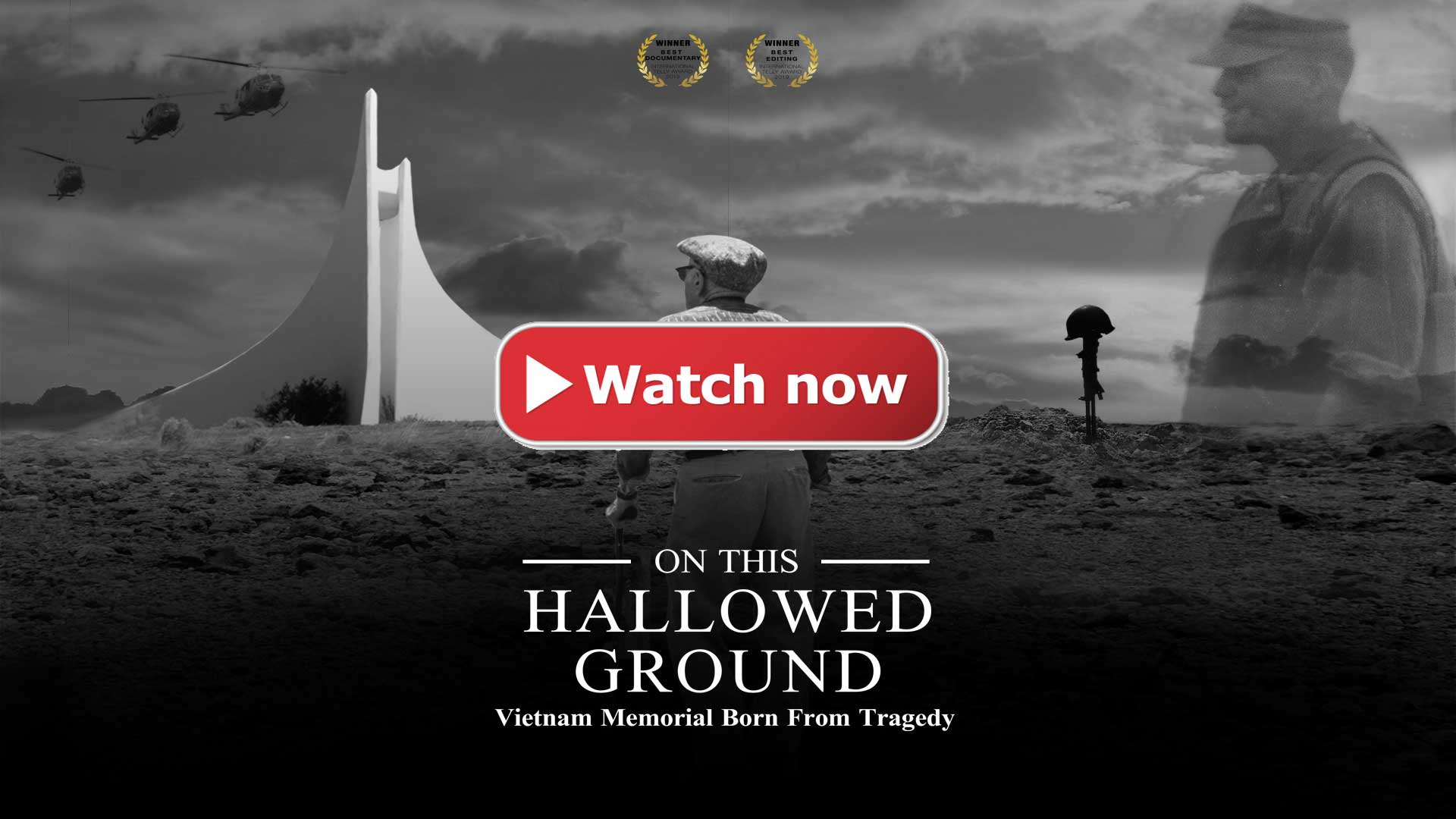 Purchase Online
Congratulations to Sarah Kanafani of Luminance Pictures, who received news that the documentary about the Memorial has received the 2020 REMI AWARD from WorldFest-Houston International Film Festival. The film festival was canceled, so they didn't have the pleasure of hearing the announcement in person among other esteemed filmmakers. But we are beyond proud of their inspiring film about the Vietnam Veterans Memorial in Angel Fire, New Mexico that has led to this prestigious REMI award in addition to two previously-received Telly awards.
Two Telly Awards For Our Latest Documentary!
LUMINANCE PICTURES, "PLACE OF ANGELS, AMERICA'S FIRST VIETNAM MEMORIAL"  NAMED BEST​ DOCUMENTARY ​IN ​ONLINE  AND BEST EDITING IN NON-BROADCAST ​IN THE 40th ANNUAL TELLY AWARDS
Albuquerque, NM​ ​–May  20, 2019​ – ​Luminance Pictures ​announced today it's ​"PLACE OF ANGELS, AMERICA'S FIRST VIETNAM MEMORIAL"  has been named Best ​Documentary in ​Online Media AND Best Editing in Non-Broadcast ​in the 40th Annual Telly Awards.​ The Telly Awards honors excellence in video and television across all screens and is judged by leaders from video platforms, television, streaming networks, production companies and including Vice, Vimeo, Hearst Digital Media, BuzzFeed and A&E Networks.
"Luminance Pictures is pushing the boundaries for video and television innovation and creativity at at time when the industry is rapidly changing," said Sabrina Dridje, Managing Director of the Telly Awards. "This award is a tribute to the talent and vision of its creators and a celebration of the diversity of work being made today for all screens."
Sarah Kanafani, Owner of Luminance Pictures states, "We are truly honored to have won two awards this year!  This documentary which took a little over Two years to create was a project we were proud to work on!  We hope this film will bring much needed support and visitor's to the memorial"
Today's winner's announcement caps a year-long celebration of the 40th Anniversary of The Telly Awards. Throughout 2018-2019, The Telly Awards celebrated four decades of honoring the video and television industry, whether through its inaugural international screening series or its online video interviews with industry experts. This year also saw the continued expansion of new categories further to the awards' recent initiative to rebuild the honors for the multi-screen era. New categories included serialized Branded Content and expanded Social Video categories.
Last year, The Telly Awards attracted more than 12,000 entries from top video content producers including Condé Nast, Netflix, Refinery29, RadicalMedia, T Brand Studio and Ogilvy & Mather.
Quiz time…Do you know where the first Vietnam Memorial in America was built and when? Think it's the wall in DC? We sure did. Actually, we were certainly surprised to find out that the first Vietnam Memorial was right in our back yard…so to speak. Actually, it's about 152 miles North of Albuquerque in a sleepy little ski town known as Angel Fire, New Mexico. The Peace and Brotherhood Chapel was designed and commissioned in 1968 and formally dedicated in May of 1971. This memorial was birthed from the loss of Victor David Westphall, who died in the ambush at Con Thien in May of 68. David's Father and mother, Doctor Victor and Jeanne Westphall were the pioneers and used David's G.I. Insurance funds to begin the building of the chapel. This 73 minute documentary, tells the story of David's time in Vietnam, America's involvement in and controversies with the war and how David's parents were able to build such a memorial during the most controversial time of the war. The film touches on the unique and ironic symbolism of the chapel and location and how this amazing memorial brought and is continuing to bring healing and peace to so many hurting Veterans. Box Light Films has been busy these past two years working on this important film. We were commissioned to produce, film and edit this documentary and we are proud to share the release of "ON THIS HALLOWED GROUND".