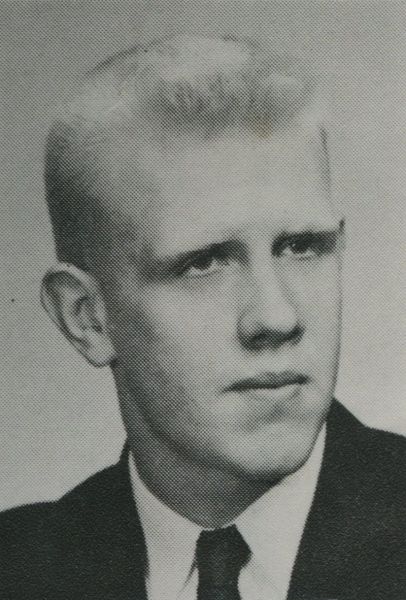 Donald
Bruce
Adamson
U. S. Marine Corps
Army 2LT Adamson, from Grand Rapids, Michigan was born August 28, 1940 and was killed in action on February 23, 1966 in South Vietnam. He had served in the military six years.
Donald graduated in 1958 from Creston High School in Grand Rapids.
The following memorial was written by a classmate of Don's, Joanie Decker-Shields on"The Wall" website:
"Don was a gentle giant – over 6 ft. tall. He was loved by everyone, a hero in sports, could lift railroad ties like toothpicks. … He was everyone's friend. Never had a bad or cross word to say."
His friend Gary Reid wrote:"… Don was a great competitor in his athletic endeavors. He was a fun loving and very popular young man and it is a real tragedy he was taken from us."
Don was 25 years old and single at the time of his death.