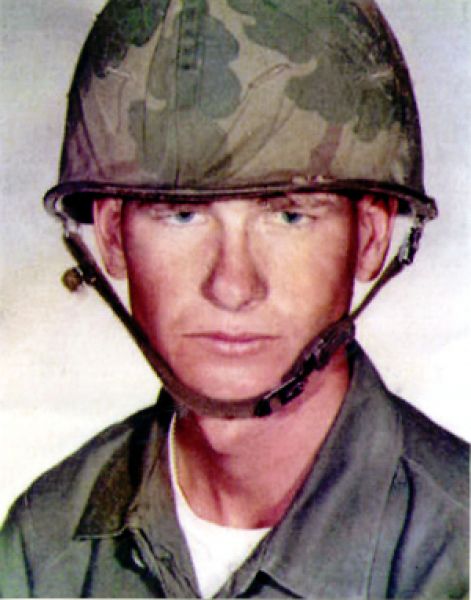 Clyde
Randall
Hamby
U. S. Marine Corps
Marine Private First Class Hamby was a member of the 1st Battalion, 4th Marines, 3rd Marine Division with Bravo Company. PFC Hamby was born on August 10, 1949 and was killed in action on May 22, 1968 in Quang Tri Province, South Vietnam when Bravo Company was attacked in an ambush in Con Thien. He was the son of Clyde and Louise Hamby. He was born in Atlanta, Georgia but at the time of his death his home was Hayward, California. PFC Hamby enjoyed journalism and wrote for the high school paper. He wanted to be a writer after he was discharged from the military.
He liked to read science fiction and 007 James Bond novels, he liked pop rock music and the Beatles were his favorite. PFC Hamby's brother wrote:"When we were about 8 and 9, we made a mud wall that crossed from corner to corner of the brick garage, filled it with water and made our own pool. Great fun until our parents came home!!"
At the time of his death, PFC Hamby was 18 years old and was single.
Respectfully,
David Westphall Veterans Foundation
Board of Directors and Memorial Staff