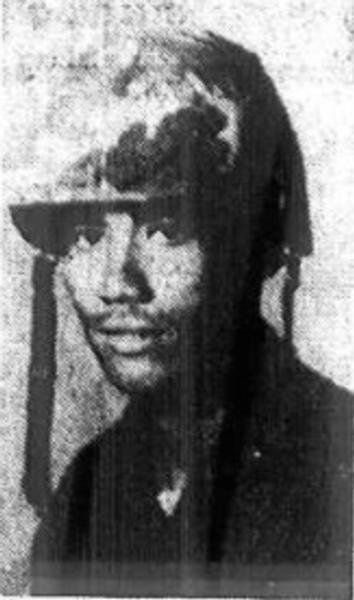 Carlos
A. Morales
De La Hoz
U. S. Marine Corps
Marine Private First Class De La Hoz was a member of the 1st Battalion, 4th Marines, 3rd Marine Division, 3rd MAF, Alpha Company. He was from Yonkers, New York, and was born January 2, 1942 in Colon City, Panama, the son of Mr. and Mrs. Carlos E. Morales. PFC De La Hoz was killed in action on May 22, 1968 in Quang Tri Province, South Vietnam, when Alpha Company went to the aid of Bravo Company 1-4. PFC De La Hoz came to the United States in 1964, and enlisted in the U.S. Marines in July 1967. He had been in Vietnam since January 1968 and was 26 years old at the time of his death.
His death notice in the Herald Statesman, Yonkers, New York, June 10, 1968, said that in February he wrote to his family saying: "We know why we are here. We are volunteers and believe in the purpose that brought us here." He said that the typical man he fought with was "a patriotic man who fights for the liberty of those towns and wants to see all men outside of the Communist grip." He further said "If we die in these faraway lands, it wasn't because we were fools, but we wanted to be better men."
He attended elementary and high schools in Colon, Panama, and then went on to Panama University where he majored in philosophy. He also attended dental technician school. He worked for the Esco Company in Rockefeller Center before entering the service. He was survived by two brothers and five sisters. PFC De La Hoz is buried in Long Island National Cemetery.
Respectfully,
David Westphall Veterans Foundation
Board of Directors and Memorial Staff