Run For the Wall arrives at Angel Fire 2019
May 17 @ 4:00 pm

-

5:00 pm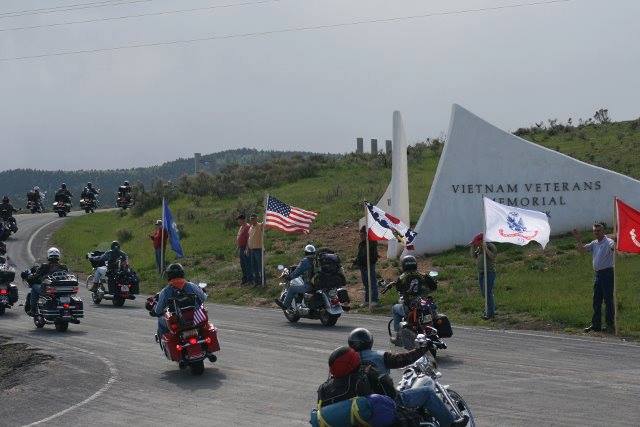 The Annual Run for the Wall ride – Central Route — will arrive in Angel Fire at the Vietnam Veterans Memorial in Angel Fire, NM on Friday, May 17th — on their way to Washington DC.  Time TBA but usually they arrive in the late afternoon.
We invite and encourage everyone who can to come up to the Memorial to welcome and honor the Run for the Wall riders. They will overnight in the area and will be welcomed at dinner in Eagle Nest that evening.
RFTW is the largest organized cross country motorcycle run of its kind in the USA. Their Mission is to promote healing among ALL veterans and their families and friends, to call for an accounting of all Prisoners of War and those Missing in Action (POW/MIA), to honor the memory of those Killed in Action (KIA) from all wars, and to support our military personnel all over the world.